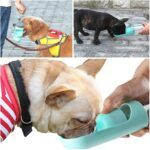 Going to the beach, camping or other attraction travel requires preparation for the whole family, so be sure to include planning for your pet. Following are some hot weather tips for pets to help ensure your summer adventure is fun and safe for everyone.
Okay summer is hot, some humid, some dry heat. No matter how you slice it, the whole family needs hydration, especially during activities and when outside during the peak heat hours of 10:00 am to 4:00 pm. Did you know that your pet can have a heat stroke too?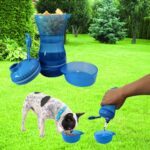 You will likely pack pet water bowls for your adventure. However when you're in the car, or on a hiking trail, you might want to have travel pet bowls. These can come in a variety of styles from a flip down trough to collapsible bowls. And if you want some help from the kids during your travels, consider getting a pet water dish fountain. When it's more like a toy, they just might be more willing to participate.
No we're not joking. If your pup or kitty is spending time in the sun, they need sunscreen too. Your pets are susceptible to skin cancer just like their paw parents. There are balms (great for the nose), wipes and sprays. Those with pink skin and/or white fur are particularly vulnerable to the burning rays.
So what needs sunscreen? Well start with the tips of their ears, down to the muzzle and nose, move to the groin, inside of the legs and then abdomen.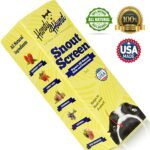 Now, you're probably thinking that you can just use your human sunscreen if this is really necessary. Not so fast! There are ingredients that can be TOXIC – (1) zinc oxide and (2) para-amniobenzoic. Yes if you really wanted to you could purchase a sunscreen for babies with an SPF of 15 or higher BUT you've got to read the label to make sure it's safe. And then consider those also have fragrance which could cause your pet to lick and ingest them. To be REALLY SAFE, purchase sunscreen that is made for your pet. And one finally word of caution, always test a little on your pet before committing just in case there are any allergic reactions.
Sunglasses for Dogs…& Cats!
Yep it's a thing. From motorcycle rides to beach goers to camping enthusiasts, there is a sunglass or goggle that will serve the occasion. Just like humans, your pets can suffer from dry eyes, need protection from wind, sand and sun or maybe just from UV rays. There are also chronic medical conditions that could dictate sunglass protection.
And now that you know this is an option, there are a few things to consider when making your purchase.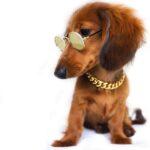 There are a bunch of reasons that sunglasses could be a great idea for your pet, however if there is any history of eye trouble, please check with your veterinarian before making this purchase.
There is no doubt that bandanas make a great fashion statement. They are available in a variety of sizes, colors and patterns.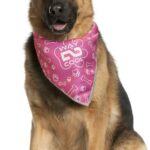 For those pets that out in the heat of the day (10 am to 4 pm), whether it's for sports, a walk, outdoor work or other high energy activities, cooling bandanas for dogs (or even cats) offers an inexpensive solution for keeping them cool.
Cooling bandannas are made with a special crystal polymer and when used properly, can last for several seasons. Be sure to read and follow the directions for both use and storage to get the maximum out relief.
There are just as many styles of hats for pets as there are for humans – beanies, helmets, fedoras, cowboy, ear flap, toboggan, baseball, sun, visor, bonnets – well you get the point.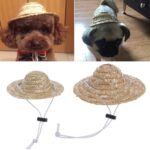 Depending on the activity, there is a hat to protect your pet. Selecting an appropriate style is important for their safety as well as size. Be sure not to impair their vision, have a string or strap too loose or too tight. This solution may also require some patience and training since this option doesn't come natural to your pet.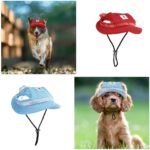 And While We're Talking
Just a few other things to consider and pack when traveling with your furry friends:
Car Travel – For the safety of everyone, fasten your pet in too. A latch added to a standard seat belt will do. Be prepared to make stops every few hours and DON'T leave them in a parked car.
Lodging – Check your route for pet-friendly hotels and their pet fees
Health – Make sure your pet is in good health; get a health certificate from your vet; and pack any medications.
Tag/Microchip – Make sure to attach any current tag to their collar and ensure your microchip information is up to date.
Leash – Be respectful of others traveling with pets and it is a foreign area so just be cautious wherever you go to keep your pets with you.
For Charity's Sake
Paw Parents are a special breed of people. While my purpose is to provide a website to help others like me to purchase their pet supplies and find unique products, there are far too may fur babies out there that are less fortunate and military personnel who could use your help.
If you are interested in making the difference in the lives of rescue animals, please visit The Animal Rescue Site for a collection of human and pet merchandise where every purchase aids in feeding rescue animals. Select an item and you'll find out how many rescue pets that it will support. Whether you make a purchase for yourself or you're looking to find that perfect gift for a friend or loved one, you will find lots of opportunities to show your love of animals and make a great contribution at the same time.
In addition, if you are able to make a donation (one time or ongoing), the following organizations can also use your help:
In the spirit of paying it forward, share your love of animals however you can and within the means that you can.
Community Chat
Share your thoughts about stairs, ramps and foot stools. What has worked.  What hasn't.  Are you looking for something specific?  Be sure to subscribe on the home page and receive alerts when a new post is made.  And follow us on social media too!