Like so many tasks in our world, sometimes we do or purchase things because it's expected but we don't always give thought to the "why".  A collar and leash have form and function.  Those should be considered as part of the purchase process.
So it is thought that the use of a collar started in Ancient Egypt.  Kings, queens and pharohs were thought to initiate the collar which represented status of the dog and ownership.  Over time, still true today, they became more ornate to differentiate themselves.
Ancient Greece was thought to advance the 'spiked' collar as a means of protection.  And it wasn't until the Renaissance period that the padlock collars emerged.  Owners were able to prove ownership by having the only key of a padlock attached to the dogs collar.
Today collars are typcially used for identification, training and yes, ornate fashion.  And of course it goes without saying, they represent status.  Following is additional information to consider when purchasing a  pet collar and/or pet leash.
Measure For Comfort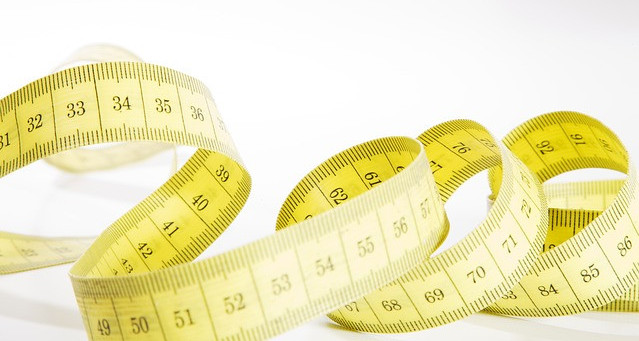 Sounds so simple, but just like ill-fitting clothes, a collar that doesn't fit correctly can be harmful to your pet's health and safety.  Too loose and it can get caught on objects and choke them. Too tight and it's difficult to breathe.  Always remember that you should be able to fit two fingers under the collar and it moves without struggle.
The easiest source of measuring would be a soft tape measure, however these aren't usually around unless there is a seamstress in the house.  As alternative, you can either use a current collar measured against a ruler or tape measure, or use a piece of string to measure the pet's neck and then measure against the ruler or tape measure.
And here are a couple more considerations. With the thickness of fur, make sure it's adjustable.  When a pet has thick fur, their needs will fluctuate from when they are groomed and the weeks following that cut.  Another thought is the width of the collar.  This will really depend on your pet's comfort level.  For example, when I had my teacup chihuahua, she would not have been comfortable in an inch width collar.
What's It Made Of?
The material is just as important for comfort and durability.  It's really important to consider the lifestyle of your pet and what they like.  Many mistakes have been made, and money wasted for not thinking this through.  Following are some tidbits about materials and their pros and cons:
Nylon – variations of lustre; very durable; abrasion resistent; and easy care.
Biothane – a polyester webbing with a pvc coating; durable; waterproof; and easy to clean.
Fabric – there are a variety within this category:
– Cotton – very strong; durable; tolerant of high temperatures; soft; great for sensitivities.  This fabric can wrinkle,
shrink, lose its shape and/or stretch.
– Polyester – easy to clean; long lasting when maintained.
– Olefin – made of melted, plastic so resistent to wet conditions.
– Rayon – made of wood chip fibers; its a cheaper material; durable; comforable and known to wrinkle.
– Wool – comfortable; fire resistent; environmentally friendly and tends to be a bit more expensive.
– Leather – easy to clean; takes wear and tear; ages well and also can be expensive.
Styling Design
There are two categories to consider here. The first is its closure or purpose and the second is pure style.
Closure/Purpose:
– Buckle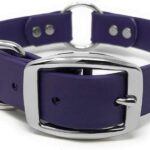 – Quick release
– Center ring
– Martingale – adjustable; 2 loops used for training
– Tag – I.D. is built into the collar
Pure Style – This represents you, your pet, your convictions and/or your lifestyle.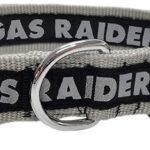 – Themes – college team; professional team; Star Wars; etc.
–  Fashion – bowtie; scarf; jewelry; etc
– Tracking device, reflective tape, lights, etc
–  Bells and charms
The harness is included here because it has additional benefits. While the collar is easy and convenient to leave on, a harness brings some health-related benefits that are worthy of a thought.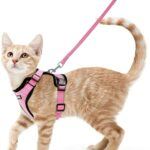 With little dogs, many breeds can have trachea issues, which are compounded when a collar pulls on it.  While my two wear their collars, when it comes to walking, they are in a harness due to their trachea.  The control is better due to the distribution of strain on the chest and back.
A leash, or lead,  seems pretty straight forward but there are still a few things to consider.
The flat leash is the most popular with length at 4-8 feet.  Review materials again when making a purchase to consider the weight and walking style of your pet.  While bungee-type leashes reduce stress they offer little assistance when it comes to control.  The same with retractable leashes which are not recommended.
Disclaimer
Each pet parent needs to educate themselves and evaluate the size, weight, and temperment of your pet to make the best possible choice.  This article is meant to serve as an educational platform but not a instructional format for training.
There are other collar products that were not presented here as they, in the opinion of the author, bring injury, harm and/or abuse to your dog.  They promote terror and possible injury and I choose not to support those products.
For Charity's Sake
Paw Parents are a special breed of people. While my purpose is to provide a website to help others like me to purchase their pet supplies and find unique products, there are far too may fur babies out there that are less fortunate and military personnel who could use your help.
If you are interested in making the difference in the lives of rescue animals, please visit The Animal Rescue Site for a collection of human and pet merchandise where every purchase aids in feeding rescue animals. Select an item and you'll find out how many rescue pets that it will support. Whether you make a purchase for yourself or you're looking to find that perfect gift for a friend or loved one, you will find lots of opportunities to show your love of animals and make a great contribution at the same time.
In addition, if you are able to make a donation (one time or ongoing), the following organizations can also use your help:
Leashes of Valor
Pets for Vets
Paws for Purple Hearts
K9's for Warriors
Mission K9 Rescue
In the spirit of paying it forward, share your love of animals however you can and within the means that you can.